Key Note Speaker on
CULTURAL DIVERSITY, INTERCULTURAL COMMUNICATION
& INTERNATIONAL BUSINESS PRACTICES.
Deborah has been enlightening, enthusing and entertaining business audiences for over ten years in more than thirty countries and has become one of the most sought after keynote speakers and experts in her field. She has a unique ability to translate a serious and powerful message about cultural differences and their impact on international organisations into incredibly easy-to-grasp concepts that can be immediately used in the workplace ensuring a positive difference for your business performance – as well as for the people within it!
Austria * Bahrain * Belgium * Bosnia & Herzegovina * Bulgaria * Britain * Croatia * Cyprus * Denmark * Dubai * Estonia * Finland * France * Germany * Greece * Hungary * Iceland * Ireland * Italy * Jordan * Kosovo * Kuala Lumpar *Kuwait * Lebanon * Macedonia * Norway * Portugal * Qatar * Romania * Russia * Saudi Arabia * Spain * Sweden * Turkey * United Arab Emirates * United Kingdom * United States *
Bespoke Conferences and Tailored Seminars:
keynote addresses
professional conference speaking,
seminars
consultancy,
in-house events, and
customised business briefings (country specific)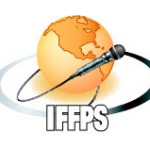 You can download Deborah's printable
Promotional Material Pack by clicking here
A show real of Deborah in action on a DVD including some of her work is available upon request. Click here to order your copy.
KEYNOTE SPEECHES: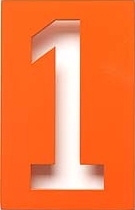 "PLAYING TO WIN:
Developing Cultural Intelligence To Raise Your Game
& Win In International Markets"
Click here for further details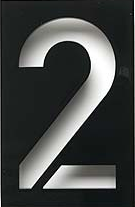 "PLAYING TO WIN:
Developing Cultural Intelligence To Raise Your Game
& Win With Cultural Diversity"
Click here for further details
BREAK-OUT PRESENTATIONS FOR CONFERENCES:
PLAYING TO WIN:
The Seven Relationship Dangerpoints in International Business (watch except)
Selling on an International Stage
Delivering Customer Service Excellence Across Cultures
Developing Cultural Intelligence
High Performing Globally Distributed Teams
Embracing Cultural Diversity for Improved Organisational Performance
Managing People in a Multi-Cultural Environment
Communicating Across Cultures
International Meeting Skills
International Negotiation Skills
Presenting to International Audiences
Click here for SEMINAR details
TO BOOK DEBORAH
or to find out more, simply call today or email:
SUE BLAKE MEDIA RELATIONS
86 Bridge Road
East Molesey
Surrey   KT8 9HF
United Kingdom
T: +44 208 979 5220
M: 07966 538 108
E: sue@sueblakemedia.co.uk
Skype: sueblakemedia
Dr Deborah Swallow
552 Woodgrange Drive
Thorpe Bay
Essex   SS1 3EL
United Kingdom
T: +44 (0) 207 193 6281
M: +44 (0) 7850 608 700
E: deborah @ deborahswallow.com