Deborah is an international keynote speaker delivering bespoke conferences and tailored seminars
Key Note Speaker on
CULTURAL DIVERSITY, INTERCULTURAL COMMUNICATION
& INTERNATIONAL BUSINESS PRACTICES.
Deborah has been enlightening, enthusing and entertaining business audiences for over ten years in more than thirty countries and has become one of the most sought after keynote speakers and experts in her field. She has a unique ability to translate a serious and powerful message about cultural differences and their impact on international organisations into incredibly easy-to-grasp concepts that can be immediately used in the workplace ensuring a positive difference for your business performance – as well as for the people within it!
Andorra * Austria * Azerbaijan * Bahrain * Belgium * Bosnia & Herzegovina * Bulgaria * Britain * Croatia * Cyprus * Denmark * Dubai * Estonia * Finland * France * Germany * Greece * Hungary * Iceland * Ireland * Italy * Jordan * Kosovo * Kuala Lumpar *Kuwait * Lebanon * Luxembourg * Macedonia * Norway * Portugal * Qatar * Romania * Russia * Saudi Arabia * Spain * Sweden * Turkey * United Arab Emirates * United Kingdom * United States *
Doing business internationally? You cannot afford to get things wrong: it is vital that business people take CULTURAL DIVERSITY into account.
About Deborah's Speaking Ability

(Book Deborah)
Deborah doesn't just fill a Speaker slot. Her presentations help companies of all sizes move towards their goals through creative, interactive and high-content presentations designed for long-term and sustained results. Read her testimonials. She helps individuals achieve better performance through a rare combination of fact, insight and practical advice that delegates can apply immediately for improved results.
Her presentations are for people and companies who are looking for new information about their every day situations, interactions, opportunities, problems and challenges. In short – anyone attending will come away with ANSWERS and SOLUTIONS coupled with a far greater insight into cultural diversity, cross-cultural communication and international business practices.  She can deliver her topics either as keynote presentations or as interactive whole- or part-day programmes.
In short, Deborah is an inspirational speaker who brings a depth of understanding and pragmatic insights to busy executives in a way that meets their needs in today's fast-paced, globalising business arena. Her focus is to improve international business performance either through better marketing, improved people performance or enhanced intercultural communication.  Her talks are brought to life with true life stories of success and failure – designed and delivered to motivate any listener to better international performance.
Click here for details of how to book Deborah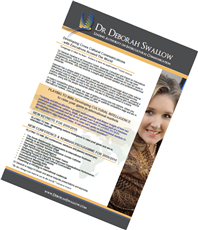 Download Deborah's professional speaker sheet
as a PDF
PLAYING TO WIN:
Developing CULTURAL INTELLIGENCE to raise your game in international markets