How difficult can it be?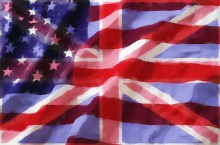 A significant amount of overseas investment is wasted each year because there are invisible core differences between the American and British cultures. These are not always appreciated by corporations and leaders. Consequently the result can be culture clash. The damage to US – UK relationships leads to an absence of trust, the erosion of communication and cooperation and failure to achieve the common goal. When management time is applied to the ensuing crisis often only the symptoms are tackled.
So, what are the differences, how did they occur and what can we do to get over the shock and pain of culture clash?
Read more.. »