Yes! There is even a World Toilet Day. So, how precious are our loos?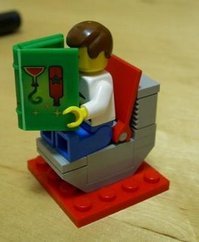 It's hard to imagine life without something we take for granted, but this is the daily reality for 2.6 billion people. 40 % of the world's population does not have access to adequate sanitation. Lack of sanitation is the world's biggest cause of infection. World Toilet Day aims to highlight the plight of those without access to sanitation. However, to bring a note of lavatory humour to this subject…
I recall a client of mine who made an inglorious cross-cultural marketing blunder and then asked me why. The client, a well-known pharmaceutical company, launched an advertising campaign in Japan, for  a medicine to settle a bad stomach. In Japan their advert ran along the following lines… showing someone feeling ill, taking medicine and feeling better.

But it failed miserably… Any idea why?  Click the link for the cross-cultural marketing blunder answer. Just for fun on World Toilet Day here are a few toilet signs that will make you smile:
Read more.. »