National Foundation Day is a day of celebration throughout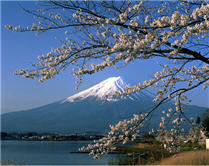 Japan. Each year, on 11th February, the country remembers its historic roots. National Foundation Day, or Kenkoku Kinen no Hi, has its roots in Kigensetsu, or 'Empire Day', founded by the Meiji Emperor in 1873 to honour the Imperial family line and the founding of Japan. However, it is now thought that the Meiji government wanted to raise the profile of the Imperial Emperor and unite the modernising Japan as a nation-state following the abolition of the traditional Shogunate.  Although done away with after World War II, Kigensetsu was subsequently revived in 1966 as National Foundation Day.
History tells us that Japan's first ruler was Emperor Jimmu, a descendant of the Sun Goddess, who was crowned on 11 February, 660BC. This day is regarded as the founding of the nation. Although this is now considered to be a myth,  it was a strongly unifying idea and lead to the belief that Japan as a nation was invincible.