How the world loves action adventurers who get off their butts and


make things happen! I'm no different. So, have we got a latter day Indian Jones? My best wishes go to Thomas Köhler, a Swiss citizen, who has decided to walk the length of the Japanese archipelago in a bid to support the return of foreign tourists to Japan after the devastating events of March 11th. Few people will forget the combined disaster of an earthquake in Northern Japan, followed swiftly by a major tsunami and the great suffering they caused for the people of the region.  However, the knock on effect is that tourists are staying away in droves. So, how will 'Walking Through Japan' help?
Starting at the beginning of August, Thomas Köhler will walk the whole lenghth of  Japan from Hokkaido in the North, along the West coast across the main island Honshu, down to the Southern tip of Kyushu, in the space of four months. That's a total journey of some 2500 km – all on foot. As a marketing manager for a tour operator and travel agency specialising in Japan, he witnessed the numerous cancellations of clients and hopes that his efforts will help tourists regain trust and confidence in the region – thus stimulating the economy. As he explains:
In spite of all this negative news, I am determined to go ahead with my project – Walking through Japan – and find and communicate positive signals throughout my journey through Japan. The journey is the reward! Besides, it is my hope that my physical efforts might entice some readers to come along with me via this blog. It is my prior intention to inform interested people about Japan.
Along the way he promises us some wonderful photos, interesting experiences and insights into a Japan that most of us do not know. I for one will certainly be following his blog.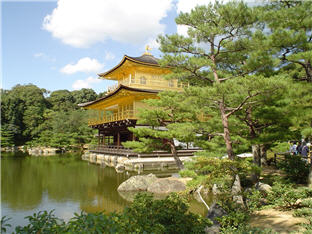 But what motivates a man like Thomas, from Winterhur in Switzerland, to embark on such a programme? In April, he registered as a volunteer with NTA, an agency, that organised assignments to help clearing up the Tsunami area. He says:
I could not have started to imagine the real extent of the desaster of 11th March until I reached the village of Ishinomaki. As a cherry tree looses its petals, taking in the damage, I lost all hope that the survivors will ever be able to build up a new life in this area. Even in Nagatsuchiura, several kilometers from the sea, complete buildings and houses had been destroyed and swept away. What a sad sight. Cars, ships, motor cycles and roofs lay everywhere, as if a malevolent giant had been running wild.

Clearing up this area is a task done by many volunteers, in accordance with needs and well planned. Even photos, letters and other personal items, still found today, will be carefully cleaned, registered and sent to the sports halls, where survivors have a chance to look them up. I am deeply moved to see the extent of respect and dedication everybody shows for this tedious works. A nation, and a people, being able to act as unselfish and caring as that, will for sure be able to master this crisis.
Starting point : 1. August 2011  from Cape Soya (Soya Misaki), the northernmost point of Hokkaido. End:  mid-December 2011, at Cape Sata (Sata Misaki) southernmost point of Kyushu.
Good Luck, Thomas & Safe Travels!
Tags: Japan, Thomas Köhler, tourism, walking through Japan