So, what do the political upheavals in the Middle East, caused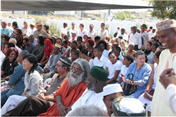 by the Arab Spring, mean?  What about the unparalleled discrepancy in earnings between the wealthiest and the 'normal' tax paying citizen? What does the continued lack of opportunity for the 'have nots' in the world do for society as a whole?  These are just some of the questions we should take time to think about today: UNESCO World Philosophy Day. World Philosophy Day is a celebration of practical ideas for facing the challenges of today and envisioning a brighter future.
Introduced in 2002, World Philosophy Day, the third Thursday of November each year, is a celebration of philosophy that seeks to bring philosophy into the lives of people everywhere. This year the main even is being held in Paris.  World Philosophy Day events are taking place all over the world – follow the link for more information. The day is an initiative by UNESCO (United Nations Educational, Scientific and Cultural Organization) that honors philosophical reflection internationally by bringing together people from around the world to explore a wide variety of issues.
UNESCO provides philosophers, researchers, teachers and students as well as the general public with a wide variety of conferences on various subjects, such as the equitable sharing of scientific benefits, philosophical meanings of the political upheaval in the Arab world, the role and the place of women philosophers in the exercise of thinking, philosophical practices with children, philosophy and equal opportunities at school.
Tags: World Philosophy Day