Communicating successfully across cultures to  multicultural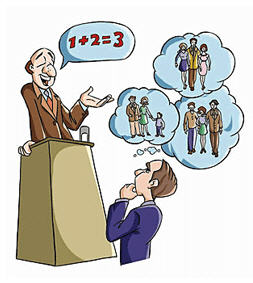 audiences isn't just about the linguistic differences , but rather about the attitudes that lie behind them, and the cultural values that give rise to those attitudes. Most importantly, it is about the true identification of how to adjust your mindset to 'fit' others. Here are my tips on how to do so…
Although I can give you a guide and a 'quick fix', transformational change in thought and action cannot be accomplished by applying a formula. Cultural understanding is cultural intelligence and it takes a deep commitment and participative approach to respect and sensitivity, to search out the world's rich tapestry.
It requires us to reflect on our encounters and gut-feel responses:
Why did that seem strange?
What was I expecting?
What actually happened?
Why?
So, what does this mean?
What can I do differently next time?
This leads to further questions:
What assumptions are being made or were made?
What questions are being asked?
What does that communication really (actually)  mean?
But first, we need to examine the culturally-driven mind barriers we have created for our own self-entrapment that diminish our abilities to understand others.
Tags: Communicating Across cultures, cross-cultural communication, How to communicate